Nigeria senate approves electronic transmission of results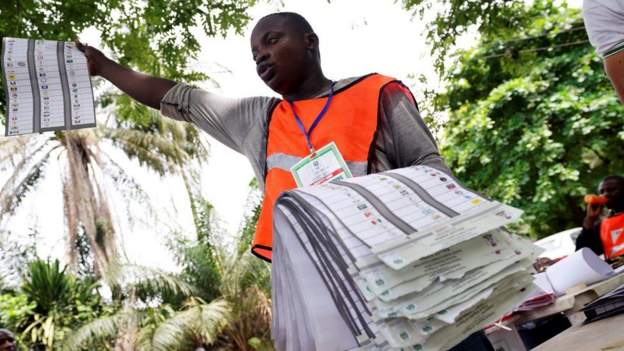 Nigerian lawmakers have approved the electronic transmission of election results.
The upper house made the approval while considering amendments to the country's electoral law on Tuesday.
This will now require the support of MPs in the lower chamber, the House of Representatives.
There was public outcry in July when the Electoral Act was amended with the lawmakers refusing to allow the electronic transmission of results.
Many Nigerians feel that citizens may be disenchanted with the electoral process and refuse to vote, if they think that the process would not be transparent.
Experts say transmitting election results electronically would make elections more transparent and accountable ahead of the 2023 general election.
They say the measure will put an end to fraudulent collation processes.
The Independent National Electoral Commission (INEC) would be empowered to determine the "best mode" in the transmission of election results, when the amendment is signed into law by the president.
However INEC would have lack of power supply, and poor internet penetration to contend with, while preparing to adopt the electronic process in the coming elections.
A gubernatorial election is due in November in the south-eastern state of Anambra.
But it's unclear if the president will give his assent to the amendment before the governorship polls.