LEAKED S£XTAPE: "You Hated How I Was Able To Control The Narrative"- Tiwa Savage Tell Those Criticizing Her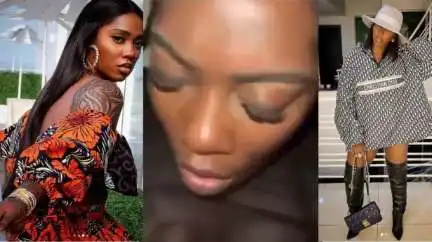 As we all know that Tiwa Savage is one of the most popular and controversial top celebrity in Nigeria. The beautiful mother of one have created a very large fan base for herself ranging from her rich lifestyle to her elegant mode of dressing and the way she interacts with people which made most of her fans looked up to her as their role model.
Nigerian singer and mother of one, Tiwa Savage has addressed those criticizing her over the alleged s*x tape with her lover.
It can be recalled that the singer recently disclosed she was being blackmailed with a s*x tape of her and her boyfriend, which was mistakenly shared on Snapchat.
The singer during her stage performance at the Eko On Show concert a few days ago made a joke about the s*x- tape and assured the public they will never get to see it.
However, on Monday evening a s*x- tape alleging to be hers made its way to the internet and stirred fresh reactions from people, with many criticizing her.
The mother of one has now taken to her Insta- stories to react to the backlash.
" You hated how I was able to control the narrative and get ahead of a story before it consumed me and how I was able to joke on stage about something you thought will destroy me and make me ashamed, you must knock my head when you see me otherwise. " She wrote.
Check out the screenshot of her post below: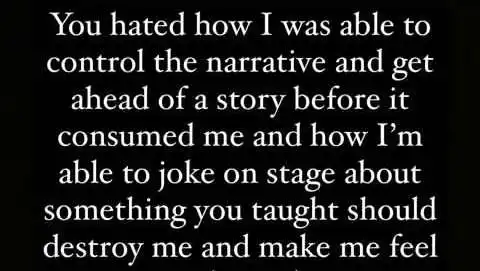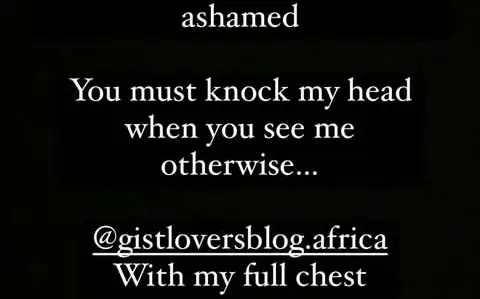 What do you have to say about this?