From Afghan interpreter to US homeless - the long road to the American dream
Zia Ghafoori, his pregnant wife and their three small children landed in the United States from their home in Kabul in September 2014.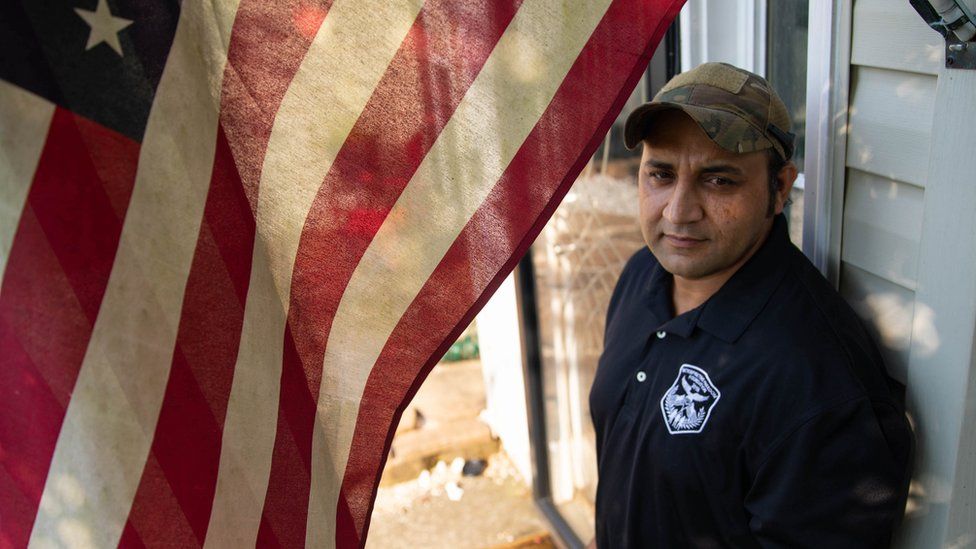 He held five US visas - a reward for 14 years of service as an interpreter with US Special Forces in Afghanistan.
But the benefits stopped there. Upon arrival, Zia found himself homeless - sent to a shelter by a well-meaning volunteer who told him it would be a place for him and his family to start a new life.
Seven years later, the memory still angers him.
Speaking to the BBC from North Carolina, where he now lives, he recalled struggling to look his children in the eye, apologizing for bringing them to the US.
"I couldn't control my tears," he said. "After what I had done for both countries, I was asking myself 'is this what I deserve?'"
But among his peers Zia, now 37, counts himself lucky to have made it to the US at all.
Tens of thousands of Afghans have served as interpreters, fixers and local guides to US and allied soldiers since the start of Afghan War in 2001, when Western forces invaded to wrest control of the country from the Taliban.
Decades after the beginning of what would become America's longest-running conflict, President Joe Biden has vowed to withdraw US troops by 11 September - even as the Taliban appear poised to return to power.
A prolonged exodus
Mr. Biden promised that a mass evacuation of interpreters would begin before August, and on Friday, 200 Afghans out of an initial group of 2,500 arrived in the US to complete their visa applications and begin new lives.
As many as 50,000 interpreters have worked with the US military. Since 2008, some 70,000 Afghans - interpreters and their families - have moved to the US under a special immigrant visa awarded for their service. But some 20,000 interpreters and their families are still seeking a way out.
On Monday, the US state department announced it would set up a second refugee program, meant for Afghans who worked for US-funded projects and US-based media outlets and non-governmental organizations.
But these applicants face a clogged and complex visa process and the threat of a swift Taliban advance as the US winds down its 20-year war.
The danger to interpreters - marked for their work for the Americans - is grave. An estimated 300 interpreters have died since 2009 while seeking a US visa - a process that can take years, even under newer refugee schemes.
The delays have stung Zia.
"These people stood up and fought shoulder and shoulder to support both countries… and we're closing our eyes and leaving them there, leaving them to die," he said.